Blog
08.02.16
My favourite illusions on wheels
Raindrops on roses, whiskers on kittens, things that add interest to a boring commute, something about mittens. These are a few of my favourite illusions on the move!
How about this Red Cross campaign for earthquake appeals...
The lorries have been parked in front of scenes so the chaotic image on the truck lines up with the familiar view behind. Of course they're not the only ones doing clever things with trucks...
Even though some of these are obviously Photoshop jobs it's still a neat idea!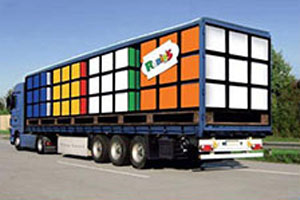 Plenty of tricked-out buses out there, too. Would you step inside these?!
I might wait for the next one.