Gigs will be announced soon
Why this sound makes your skin crawl
19.12.16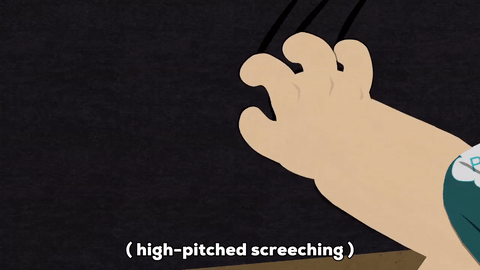 This is fascinating, but it's going to be unpleasant for a moment – just to warn you. Ready?
Imagine the sound of fingernails scraping down a blackboard.
Sorry, sorry to do that to you. But …
READ MORE >>
Ali Cook Magician
Ali Cook is a historian of deception. He's a sleight of hand expert, a street magician, escapologist, stage illusionist and performer of thought control.
"As well as escapology, Cook does jaw-dropping Derren Brown-style mind-reading feats, fabulously dextrous close-up magic, gruesome gross-out pranks and magic tricks the like of which you've never seen before" Steve Bennett, Chortle.
He has written and starred in seven British television series including 'Penn & Teller: Fool Us' (ITV1) 'Dirty Tricks' (Channel 4) and 'Monkey Magic '(Five), both nominated for the British Comedy Awards & the Golden Rose of Montreux, 'Psychic Secrets Revealed' with Derren Brown (Five), The Secret World of Magic (Sky One) & 'the Jerry @ Trick show' with Jerry Sadowitz (Five).
Ali Cook's anarchic mix of comedy and magic has made him a headliner on the UK comedy circuit and he performs at celebrity events for the likes of JK Rowling and Damien Hirst. For more information click here
21.06.22
RT @DanielColeBooks: Another fantastic giveaway by @ScotlandYardCSI! Signed by myself and Ali Cook!